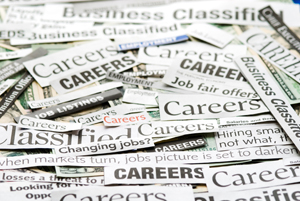 Passion. That's the common attribute of those that work for our organization. We are dedicated to bringing the arts alive in our community. If you have a desire to share your creative energies with our staff, browse our openings or upload your resume and tell us your interests. We'll consider you for future opportunities.
Positions Available
Title: Operations & Office Manager as of May 2017
Status: Full time, 40 hrs/wk
Overview
We are proud of our important role in preserving Jewish history in Washington State and are looking to add an integral employee to our small team. The consummate applicant will be able to keep our daily operations running smoothly; and support our stellar programs, board members and overall mission. The role will be roughly ¾ operations and ¼ programs, although this ratio may vary over time. This is a new position; it will be fun and at times challenging. We're searching for an organized individual who loves handling volunteers, programs, and all the unusual items that come along with an historical society. This person welcomes the opportunity to roll up their sleeves and get their hands dirty… Is this you?
Specific responsibilities
Operations, Finance, Membership and Communication – 75%
Office Management
Assist with day-to-day office operations, screening incoming correspondence (emails and online inquiries) and phone calls. Responding to all general inquiries
Craft and maintain organization procedures manual
Schedule meetings, maintain meeting room schedules, set up rooms and procure new venues as needed
Accounting
You will handle the daily, weekly and monthly accounting for the regular activities of the organization
Produce financial reports: balance sheets, profit and loss statements, board reports and keep accurate records and other reports as needed
Membership
Manage membership mailings (e.g., annual renewals, outreach campaigns, acknowledgement letters)
Communication
Assist in social media efforts and web-based communication
You will help invent and present marketing materials to members and non-members alike
Crafting and sending monthly e-newsletters
Programs, Grants, Exhibits and Special Projects – 25%
Programs
Handle logistics, marketing, staffing, volunteers and photo archive of events
Create and send surveys for feedback on programs
Grants
Handling simple, recurring grant drafts for review
Invoice grants
Other Requirements
Three years of experience in an office setting
You should be proficient in MS Office 365 (Word, SharePoint, Excel, PowerPoint, Outlook)
Familiarity with QuickBooks Online
Experience with donor database management (specifically Bloomerang), task management systems, auction software is a plus
Highly dependable, organized and willing to get into the weeds on occasion
Open to working some nights and weekends, as needed, with notice
If you are excited to be a key employee in a small nonprofit, this could be a fit for you
Ability to lift 20-30 pounds on occasion
Familiarity with the Jewish community is an asset
Please contact tamar_boden@hotmail.com with a resume, and thoughtful cover letter and two references. Please do not call our office. Competitive package.   All employment opportunities at the Washington State Jewish Historical Society are based on operational needs, job requirements and individual qualifications, without regard to race, color, religion or belief, national, social or ethnic origin, sex (including pregnancy), age, physical, mental or sensory disability, HIV Status, sexual orientation, gender identity and/or expression, marital, civil union or domestic partnership status, past or present military service, family medical history or genetic information, family or parental status, or any other status protected by laws or regulations.